hosting a fun, engaging, and interactive kick off event to celebrate CIBUTEX first year
CIBUTEX stands for 'Circularity for Business Textiles' and was founded in 2022. this cooperation dreams big & bold: they aim to make business textile circular. examples of business textiles are hotel & restaurant linen, work clothing, and basically anything related to textiles that are used by businesses.
they are coping with similar challenges as the fashion industry: it is not so easy to come up with fiber-to-fiber solutions, which is the ultimate circular solution (currently, by far most of the recycling in textiles is downcycling – if it gets recycled at all …). so, lots of rebellion is needed!
Jan Lamme, the CEO of CIBUTEX, asked me to design a program for the day:
morning program
the morning was only for the founding partners and members – about 20 people in total. the goal of the morning was to create full awareness and ownership of the biggest challenges the cooperation faces
afternoon program
the afternoon was open for a broader audience – approximately 50 people – with the goal to get more people excited about circularity for business textiles and organizations excited to join CIBUTEX
first, some individual work to get all the ideas out of participants' heads and sketched out on paper
then, working in mixed teams to bring all the ideas together and come up with new concepts for some of the tough challenges this cooperation is determined to solve.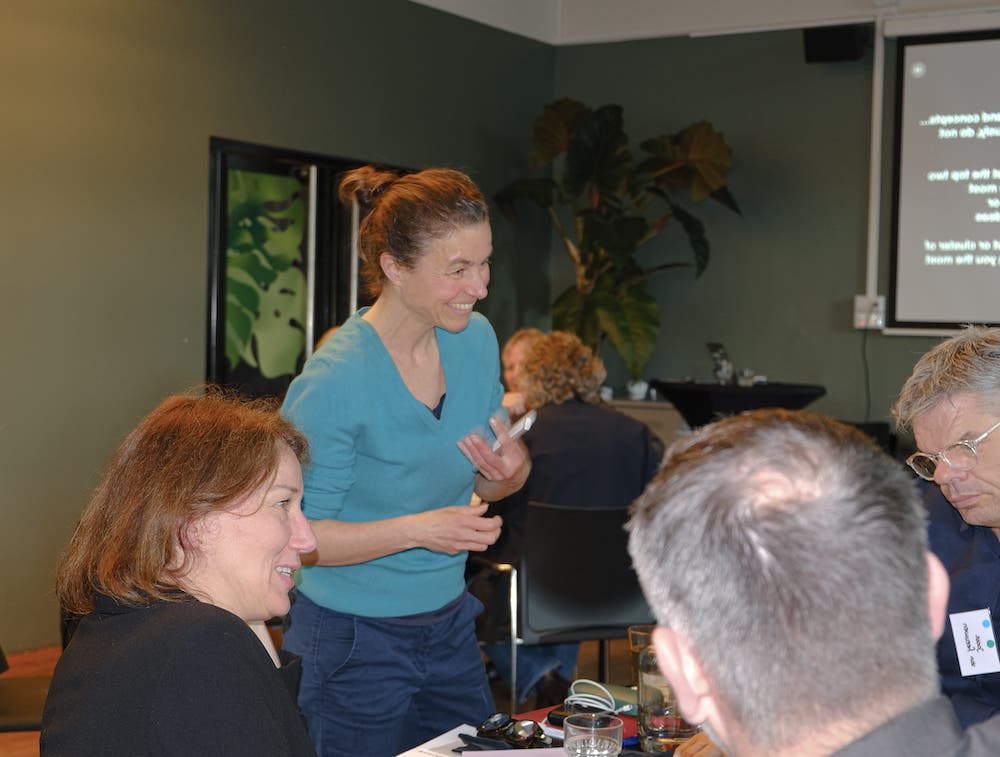 gently pushing the participants into the right mindset: yes, and …
great feedback from the participants of the morning program: mission accomplished !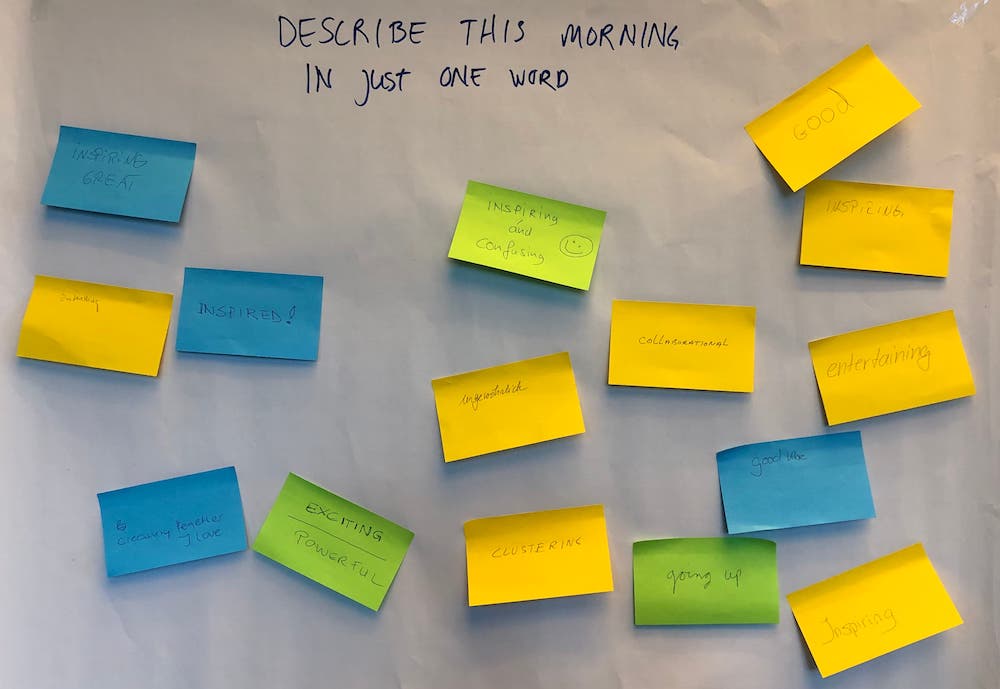 let's start with some fun, interactive exercises to let the participants mingle and let serendipity happen
we hosted two panel talks; in the first panel we learned everything about CIBUTEX and how the idea was born from the founding fathers Jan Lamme (CEO) and Ralf Hellmann (CTO). in the second panel, members explained why they joined CIBUTEX and how it is benefitting them. 
we divided the group into smaller groups and had a 'carousel' of experts who talked about some of the topics and innovations CIBUTEX is working on 
great responses about the event and of course ... a goody bag !
we received great reactions about the afternoon as well! to end the event with a nice surprise we prepared a goody bag … with a rebel booklet ✌🏻
Thank you Simone for hosting our first Cibutex Event. It was very inspirational and will help us to grow our Coalition
Simone….. your facilitation was superb
Roelof Vogel
circular economy researcher
Very inspiring event, Thanks for hosting Simone!
Very well organized and such an energetic afternoon! 👍
Roosmarie Ruigrok
founder Clean & Unique
i design and host tailor-made, fun and interactive events to energize and inspire your audience – from small to large groups.  
curious to learn more and want to explore how we could collaborate on energizing and inspiring your audience?